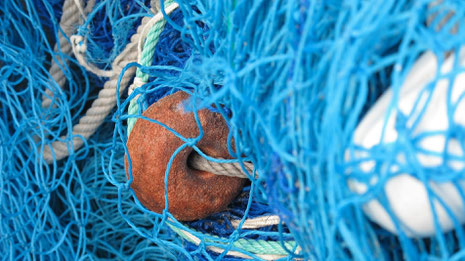 Recently, I have met a colleague that told me, that even the participation in workshops and trainings for climate adaptation can be too much for many smaller municipalities. Is it really that effort? Or is it missing clarity on the extent to which the own municipality is affected at all? Where should you start to sort the tangle of information, impacts, options and necessities to act to obtain at least a rough overview?
With all the progress on activities of cities to tackle climate change impacts, we experts probably forget the smaller ones. I just have worked at a study that analyses the European interconnectedness of German municipalities and regions. While cities are relatively well connected, it is just the case for 1% of the municipalities with less than 10 000 inhabitants, despite the fact that these make 85% of all municipalities in Germany! I assume that the situation is similar for climate change adaptation, which is an area that, similar to European collaboration, does not yet belong to the obligatory tasks of a municipality.
Earlier, I had already published a blog article that shows one possible way to enable smaller municipalities: Is urban adaptation just for big and affluent cities? (17/10/2017). Recently, I also got to known the LIFE project Local Adapt, which supports small municipalities in Germany, the Czech Republic, Austria and Latvia. These municipalities often feel not attracted by conferences, workshops or guidance tools, which they perceive as more relevant for bigger cities. What could support in this situation?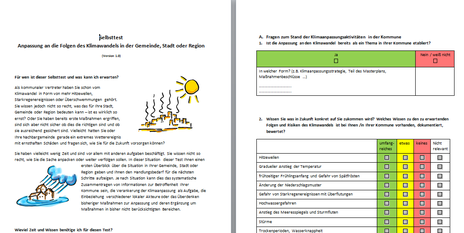 I do not have the perfect answer, but have simple tool to offer: a self-check, which you can do easily from your desk within some minutes or longer - depending on how deep you want to go. It offers an entry, provides a rough overview, shows the need to act and urgencies as well as provides an idea , how small municipalities can get on: download here. The test is currently only in German, but maybe you could check it with google translate and let me know, how you feel about! Is it useful? Should I make a translation to English? And what is your perception on the situation overall? Looking forward to your suggestions!