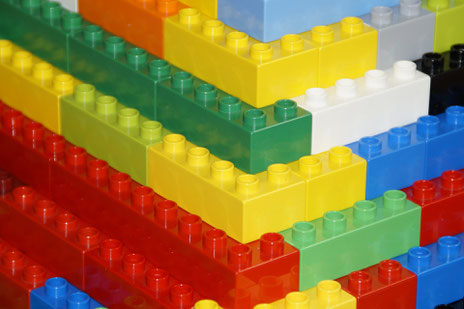 Last month, I attended the Congress for National Urban Development Policy in Germany where urban densification was one of the topics. Many cities - in Germany and elsewhere - have become more attractive again, not only as a place for businesses but also to live in. They are experiencing high migration rates and intensive construction activity. The topic of densification is more relevant than ever. In terms of sustainability, this is much appreciated - with multi-storey apartment buildings, we consume less space and energy, drive less kilometres by car and use more public transport.  Ten years ago, I made a strong case for compact cities. However since I've been working on adaption to climate change, I have been having some doubts. We need urban green and ventilation!?
Sure, we also need open, undeveloped space outside the cities as compensation and cold air creation areas. Extensive urban sprawl through single-family housing estates cannot be the counter-model. But how far can densification go in the city? At what point is it still liveable? During discussions at the congress, participants would argue for a limited degree of densification if, at the same time, sufficient green space would be offered. Simply following the 'business as usual' approach with a few gradual adjustments would encounter boundaries. What we need instead is a transformation in urban planning. We need to rethink functions and priorities in our cities if they are to remain liveable and attractive despite climate change.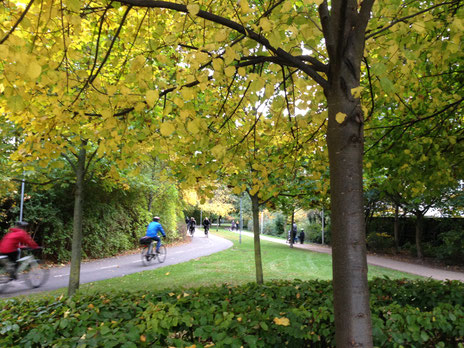 Vertical greens, like intensely greened roofs and facades, can partially buffer what we lack in green space. But what surprised me about the discussion was that more should be "packed" in to cities rather than "taken out". Can and do we still want to afford an average of 37% share of transport area in our cities? Should motorised private transport be maintained at the same level as facilities for pedestrians and cyclists, public transport, liveable public spaces and green spaces and much more? Are two parking spaces per apartment, extensive parking spaces at companies and shopping centres still a good idea? I think that ensuring a balanced urban climate can only be achieved through combining compact urban development, energy and resource efficiency with organising mobility in a new and attractive way. Especially in cities, public transport, cycling and walking can be real alternatives. To me, 37% transport area seems to be a lost potential to stand in the way of better quality of life!