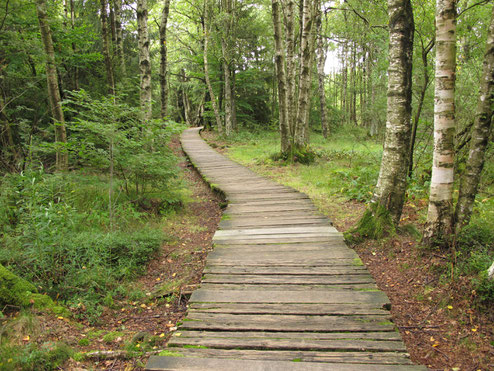 A new year has started and quite a lot of us have taken the chance to commit to some kind of personal change, whether it is a healthier lifestyle, spending more time with the family or making changes in your career.  While the first few days work out fine, at some point we will face resistance, and far too often, return to old patterns. We might have underestimated the work that change needs, or have wanted too much in too short a time, so we start to play down the need for change and find excuses why change doesn't work for us. On my subject of climate change adaptation, I have found interesting parallels. 
Resistance to act
Despite progress made on commitments to reduce greenhouse gas emissions at the COP 24 in Katowice last month, our climate is changing. Even under a 1.5 degree scenario, the impacts - although manageable - will be substantial and will affect everybody in one or another way. In our hearts, we know and believe this, but still refuse to act. The task seems so big and complex that some of us give up already before starting at all. I have observed this in particular with smaller municipalities and with businesses. They suppress the fact that impacts of climate change will threaten ours and our children's quality of life in the not so far future, if we do not adapt. As with unhealthy lifestyles, we might have a good time for a moment, but it would not last in the future. Others see the urgency to act but feel overwhelmed by the task. Often, they find little support and resources, and this situation makes them depressed. Is there a way out? 
Focus on opportunities not just on efforts
I don't have the universal answer but I would say, for one, we should start focussing on the (business) opportunities that adapting to a changing climate could bring. If the business or municipality is resilient to climate change, it can still thrive in the future. As a business we might discover new opportunities in offering adaptation solutions and services or just by being ahead of competitors. As municipalities we can offer citizens and businesses a resilient and - with all the green spaces, roofs and facades - a very attractive place. Adaptation is not just about the effort; the gains could be even bigger.
Baby steps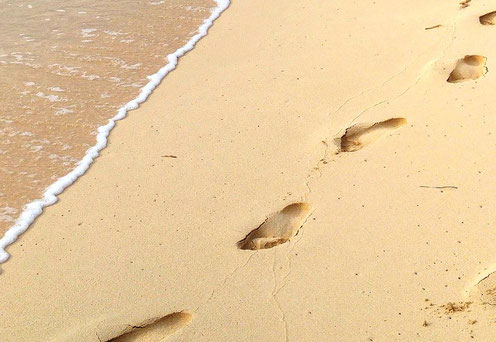 We face a huge and complex task but even with few resources small steps are possible for everybody. These steps might be small and seem to be out of scale for what the task would require; but, small and incremental steps consistently performed are feasible and will lead to change over time. You don't need to start by building huge water reservoirs, changing your entire sewage system, and greening all the roofs. Maybe the first step is to integrate adaptation needs into your everyday thinking and other areas of work. Inform yourself, figure out what kind of harm could potentially happen to you, and explore who and which areas, plans and processes could be affected. Where do you lack knowledge and data? Which buildings will experience stress under heat waves because they are in highly urbanised areas and badly insulated and ventilated? Where would water flow if you'd experience heavy rain? Where are the low-lying entrances or gateways to underground car parks that can flood? 
Of course, the perfect solution is to get a professional vulnerability assessment, but to start with, you could consider the weaknesses that you can already see for yourself. Also, employees, residents or students can help to map the problems, and at the same time, this approach creates higher awareness and may lead to creative and low-cost solutions. Sometimes, it is just about raising a small barrier to deviate the flow, change opening hours, map cool places and distribute this information, inform private house owners and associations on how they can adapt or adjust emergency plans. There are multiple possibilities even with a small budget. I'm convinced that with growing awareness and visibility of co-benefits, such as through better green urban areas, also the support will grow and trigger bigger and more expansive measures.